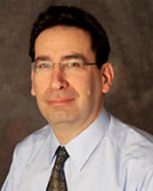 Martin Pollak, MD
COURSE DIRECTOR
Professor of Medicine
Harvard Medical School
Chief, Division of Nephrology
Beth Israel Deaconess Medical Center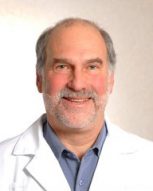 Bradley M. Denker, MD
COURSE DIRECTOR
Associate Professor of Medicine
Harvard Medical School
Clinical Chief, Renal Division
Beth Israel Deaconess Medical Center
Chief, Division of Nephrology
Associate Chief of Medical Specialties
Harvard Vanguard Medical Associates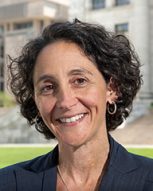 Melanie P. Hoenig, MD
COURSE DIRECTOR
Associate Professor of Medicine
Course Director, Homeostasis II
Harvard Medical School
Staff Physician
Beth Israel Deaconess Medical Center
Gerald B. Appel, MD
Professor of Medicine
Columbia Vagelos College of Physicians and Surgeons
Director
Glomerular Kidney Disease Center
Columbia University Irving Medical Center
George L. Bakris, MD, FASH, FASN
Professor of Medicine
The University of Chicago Medicine
Director
American Heart Association
Comprehensive Hypertension Center
The University of Chicago Hospitals
Daniel C. Brennan, MD, FACP
Professor of Medicine
The Johns Hopkins University School of Medicine
Medical Director, The Comprehensive Transplant Center
The Johns Hopkins Hospital
Robert S. Brown, MD
Associate Professor of Medicine
Harvard Medical School
Associate Chief for Academic Affairs, Nephrology Division
Beth Israel Deaconess Medical Center
Robert A. Cohen, MD, MSc
Associate Professor of Medicine
Harvard Medical School
Director of Education, Nephrology Division
Beth Israel Deaconess Medical Center
Gary C. Curhan, MD, ScD
Senior Lecturer (part-time)
Harvard Medical School
Professor of Epidemiology (part-time)
Harvard T.H. Chan School of Public Health
Physician
Brigham and Women's Hospital
Peter G. Czarnecki, MD
Instructor in Medicine
Harvard Medical School
Beth Israel Deaconess Medical Center
John Danziger, MD, MPhil
Assistant Professor of Medicine
Harvard Medical School
Beth Israel Deaconess Medical Center
Michael Emmett, MD
Professor of Medicine
Texas A&M School of Medicine
University of Texas Southwestern
Chair, Department of Internal Medicine
Baylor University Medical Center
Amy R. Evenson, MD, MPH
Assistant Professor of Surgery
Harvard Medical School
Attending Surgeon, Anthony P. Monaco Transplant Service
Clerkship Director, BIDMC/HMS Core Surgery Clerkship
Beth Israel Deaconess Medical Center
Ronald J. Falk, MD
Nan and Hugh Cullman Eminent Professor of Medicine
Chair, Department of Medicine
The University of North Carolina at Chapel Hill
Ali Gharavi, MD
Jay Meltzer Professor of Nephrology and Hypertension
Columbia Vagelos College of Physicians and Surgeons
Chief, Division of Nephrology
Columbia University Irving Medical Center
Deborah S. Jacobs, MD
Associate Professor of Ophthalmology
Harvard Medical School
Faculty, Cornea and Refractive Surgery Service
Massachusetts Eye and Ear
S. Ananth Karumanchi, MD
Professor of Medicine
Cedars-Sinai Medical Center
Medallion Chair in Vascular Biology
Cedars Sinai
Stewart H. Lecker, MD, PhD
Assistant Professor of Medicine
Harvard Medical School
Director, Nephrology Fellowship Training Program
Beth Israel Deaconess Medical Center
Paul M. Palevsky, MD
Professor of Medicine and Clinical & Translational Science
University of Pittsburgh School of Medicine
Chief, Kidney Medicine Section
VA Pittsburgh Healthcare System
Past-President
National Kidney Foundation
Martha Pavlakis, MD
Associate Professor of Medicine
Harvard Medical School
Medical Director, Kidney and Pancreas Transplantation
Beth Israel Deaconess Medical Center
Ali Poyan Mehr, MD
Lecturer
Harvard Medical School
Regional Director, Glomerular Disease Program
Kaiser Permanente Northern California
Founding Director
GlomCon Project
Jai Radhakrishnan, MD, MS
Professor of Medicine
Columbia Vagelos College of Physicians and Surgeons
Clinical Director, Nephrology
Columbia University Irving Medical Center
Helmut G. Rennke, MD
Professor of Pathology
Harvard Medical School
Director, Renal Pathology
Brigham and Women's Hospital
Adam M. Segal, MD, FASN
Assistant Professor of Medicine
Tufts University School of Medicine
Chair, Division of Nephrology
Lahey Hospital and Medical Center
Peter Steinberg, MD
Assistant Professor of Surgery (Urology)
Harvard Medical School
Director, Endourology and Stone Management
Beth Israel Deaconess Medical Center
Theodore I. Steinman, MD
Professor of Medicine
Harvard Medical School
Senior Physician
Beth Israel Deaconess Medical Center
Richard H. Sterns, MD
Professor of Medicine, Emeritus
University of Rochester School of Medicine and Dentistry
Rochester General Hospital
Isaac E. Stillman, MD
Associate Professor of Pathology
Harvard Medical School
Director, Renal Pathology Service
Beth Israel Deaconess Medical Center
J. Kevin Tucker, MD
Assistant Professor of Medicine
Harvard Medical School
Associate Physician
Brigham and Women's Hospital
Anand Vaidya, MD, MMSc
Associate Professor of Medicine
Harvard Medical School
Director, Center for Adrenal Disorders
Brigham and Women's Hospital
Director, e-Learning Initiative
New England Journal of Medicine
Ashish Verma, MBBS
Assistant Professor, Nephrology
Boston University School of Medicine
Attending Physician
Boston Medical Center
Jeffrey H. William, MD
Assistant Professor of Medicine
Harvard Medical School
Chief, Tullis Firm, Internal Medicine Residency
Associate Director, Nephrology Fellowship Training Program
Beth Israel Deaconess Medical Center
Myles S. Wolf, MD, MMSc
Professor of Medicine
Chief, Division of Nephrology
Duke University School of Medicine
Mark L. Zeidel, MD
Herrman Ludwig Blumgart Professor of Medicine
Harvard Medical School
Chair and Physician-in-Chief, Department of Medicine
Beth Israel Deaconess Medical Center
*This Course Will Be Live-Streamed*

Special pricing is in effect for this program.
This course will be live-streamed and includes real-time audience-response questions, live demonstrations and interactive Q&A sessions allowing you to pose specific questions to our expert faculty via online chat. All presentations and course materials will be available immediately to watch and review at your convenience.
All live-stream sessions are eligible for
AMA PRA Category 1 Credits
™ and ABIM MOC points, as well as other relevant CME credits.
The excellent quality of this course can be attributed to our outstanding faculty assembled from Harvard Medical School and distinguished institutions.
Teaching practical, effective clinical reasoning and approaches that enable you to practice state-of-the-art care

Utilizing diverse teaching methodologies to keep you engaged and involved

Our presenters are highly skilled and experienced teachers who are committed to delivering the highest-quality educational experience

Ensuring ample opportunities to ask questions of and interact with our faculty, who are continuously responding to your pressing questions via online chat